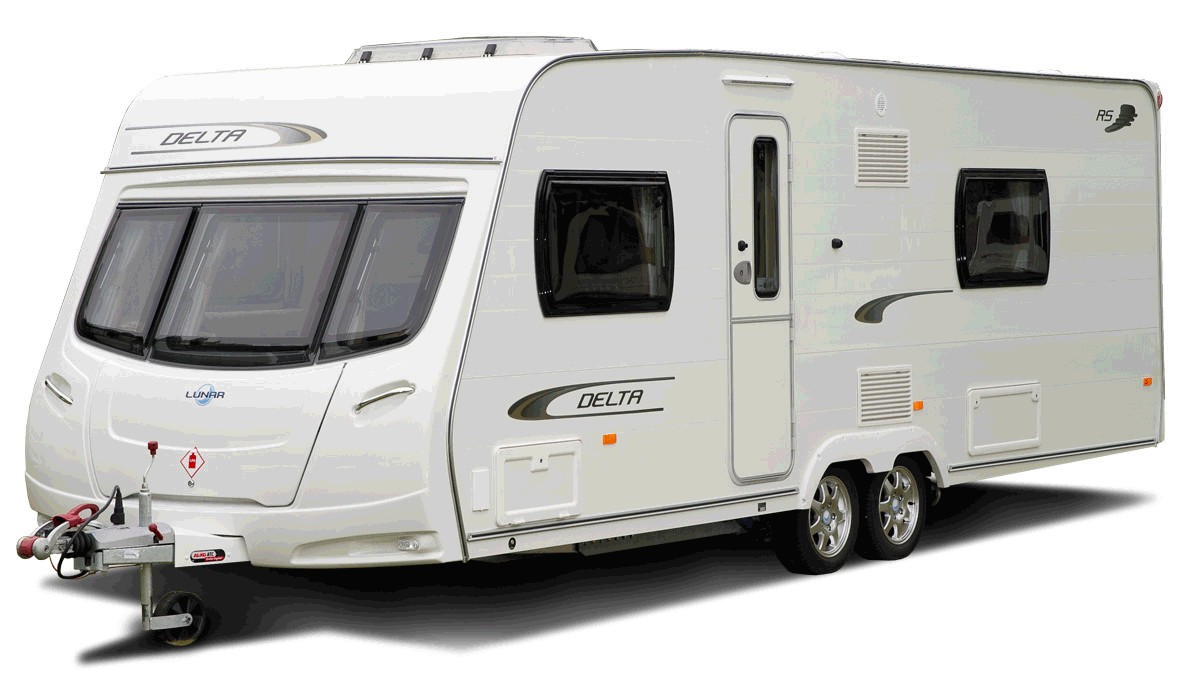 Ian Newman Caravan Repairs are here in Gamlingay, Bedfordshire (see map)

We are specialists in the repair of wheels, bumpers, trim, bodywork on caravans, motorhomes, cars, commercial vehicles, trailers, and similar vehicles..

This website contains information about the services we offer and about our company, which is totally focused on repairing your caravan / motorhome, car or commercial vehicle in the most cost-effective and reliable way.
WHAT IS A SMART REPAIR?
SMART is short for Small to Medium Area Repair Techniques.
This is a recognised method used to professionally repair any vehicle body work, cars, caravans, motorhomes, commercial vehicles. It can cost much less than taking it to a body shop repairer but we use the same body quality paints and materials, but with rapid curing lacquer, infra red drying and specially designed spray guns. The damaged area is blended into the undamaged area with a top quality finish. You can also have it repaired at your own home or work place rather than having to take it to a body shop repairer. We can Professionally Repair Plastic Spoilers, Bumpers and other Plastic trims, we are able to repair Fibreglass panels
Damaged Caravan Before Treatment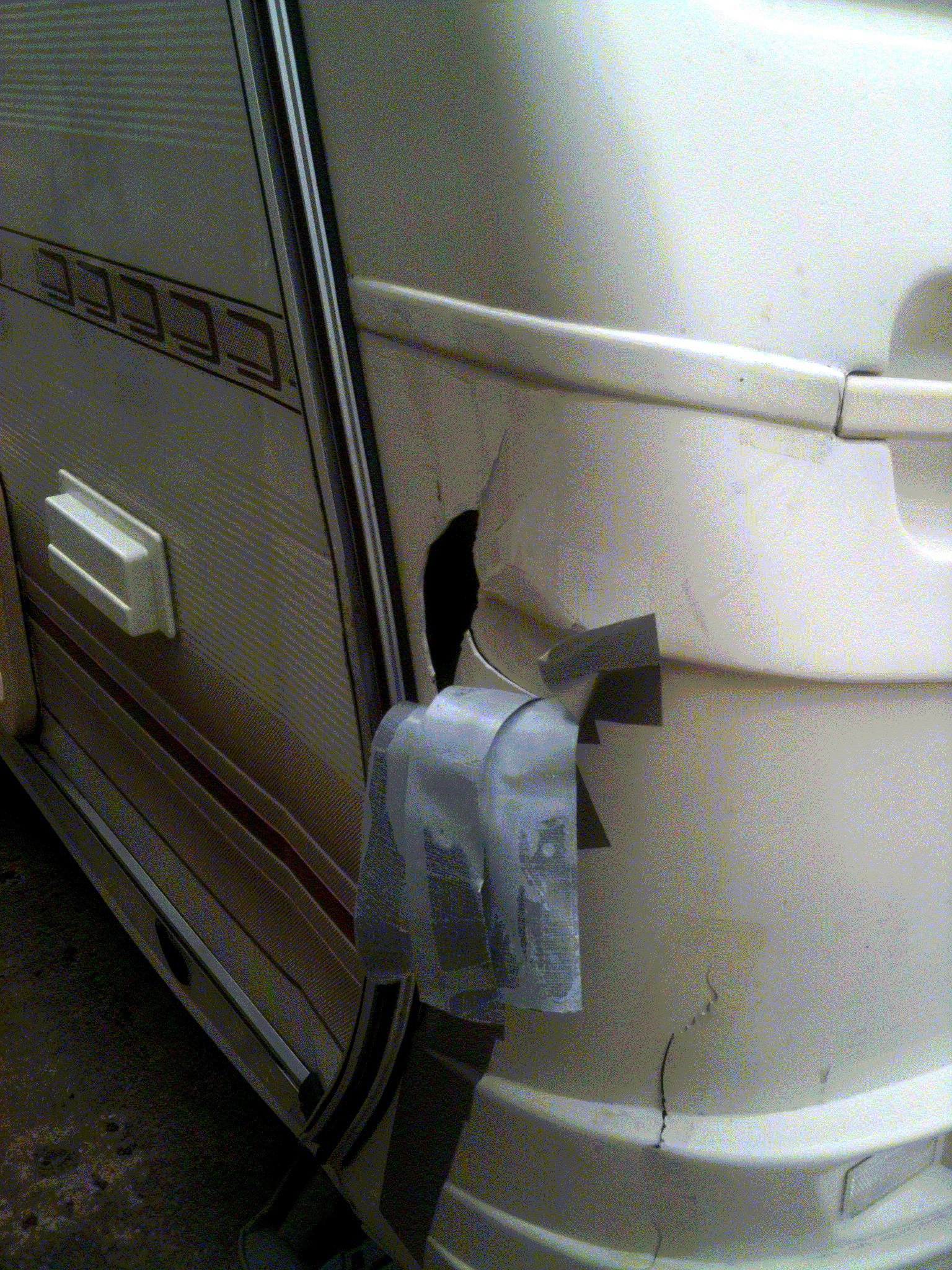 Caravan After SMART Treatment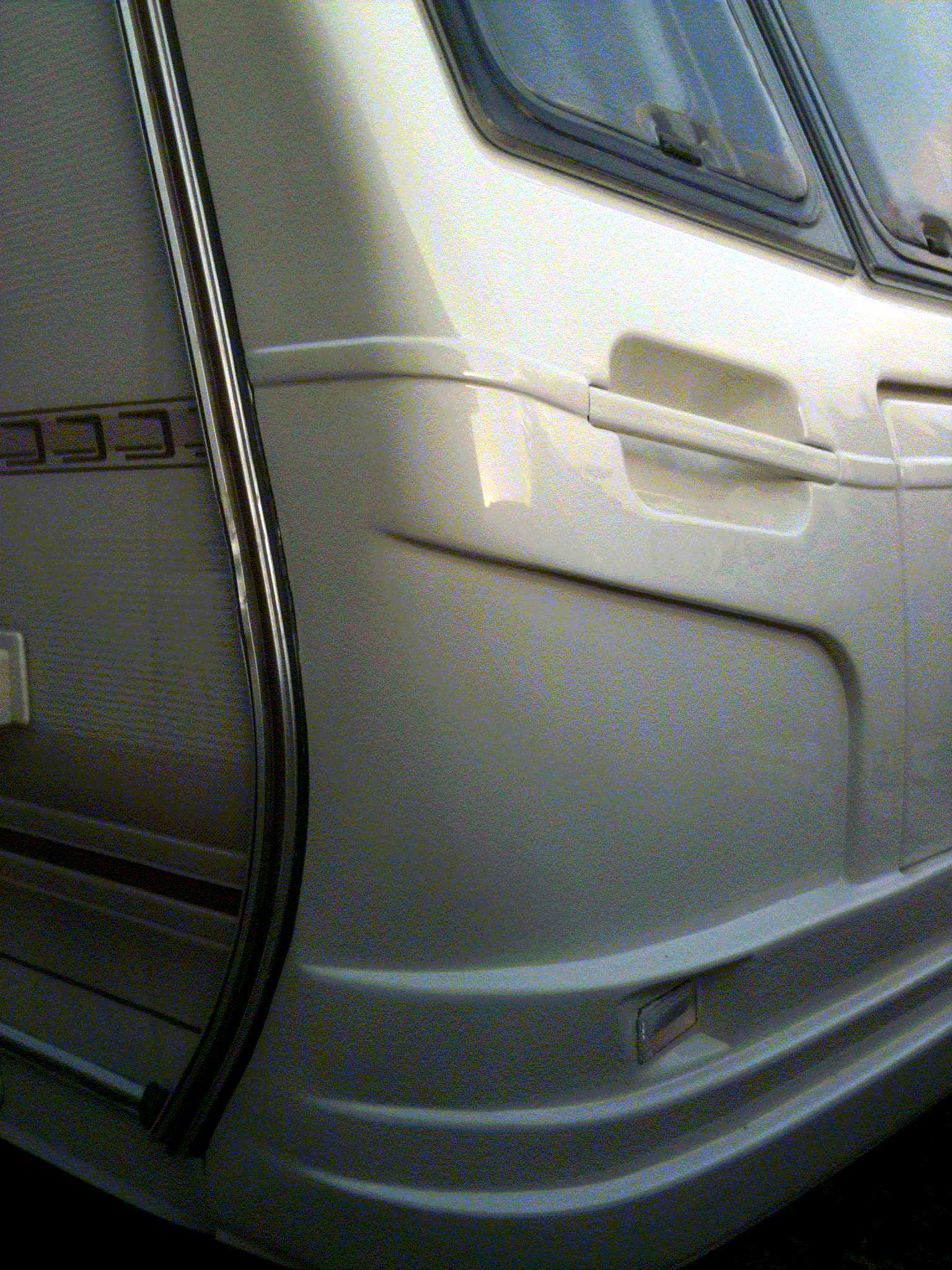 © Copyright 2012 Ian Newmam